Podcast: Download (Duration: 31:54 — 25.9MB)
Whether the idea of "lightweight Linux" is outdated, your feedback about taming Windows and workspaces, a quick look at Bodhi, and digital waste – all the useless data that sits on hard disks and is never even accessed.
We mentioned Linux Matters and Linux Lads Episode 100.
ServerMania
ServerMania offers a wide range of fully customizable dedicated, cloud, colocation, and IP Transit services, and free initial consultations. Go to servermania.com/lad and use the promo code linuxafterdark to get 15% off dedicated servers – recurring for life.
Tailscale
Tailscale is a VPN service that makes the devices and applications you own accessible anywhere in the world, securely and effortlessly. Go to tailscale.com and try it for free on up to 100 devices.
See our contact page for ways to get in touch.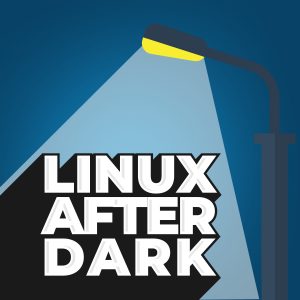 Subscribe to the RSS feed.